One part of our offer is complete realizations of public buildings. We implement these projects in the Czech Republic and throughout Europe. We can reference on the large realizations that we have realized and on the capacity of our own production, which is indispensable for these projects. Our customers in this segment are schools, kindergardens, hospitals, swimming pools, retirement homes, office buildings, libraries, universities, car showrooms, gas stations, theaters, shopping malls, sports facilities, restaurants, just about everything where furniture and interiors have the most inportant effect. Our team is ready to work with architects and design the interiors of any building and everything completely manufacture, deliver and install. Modern production technology, an experienced team and certified suppliers in all fields related to interior design are a guarantee of successful implementation. Photo galleries of implemented projects and a portfolio of international customers proves our professionalism.
Visit our Realizations.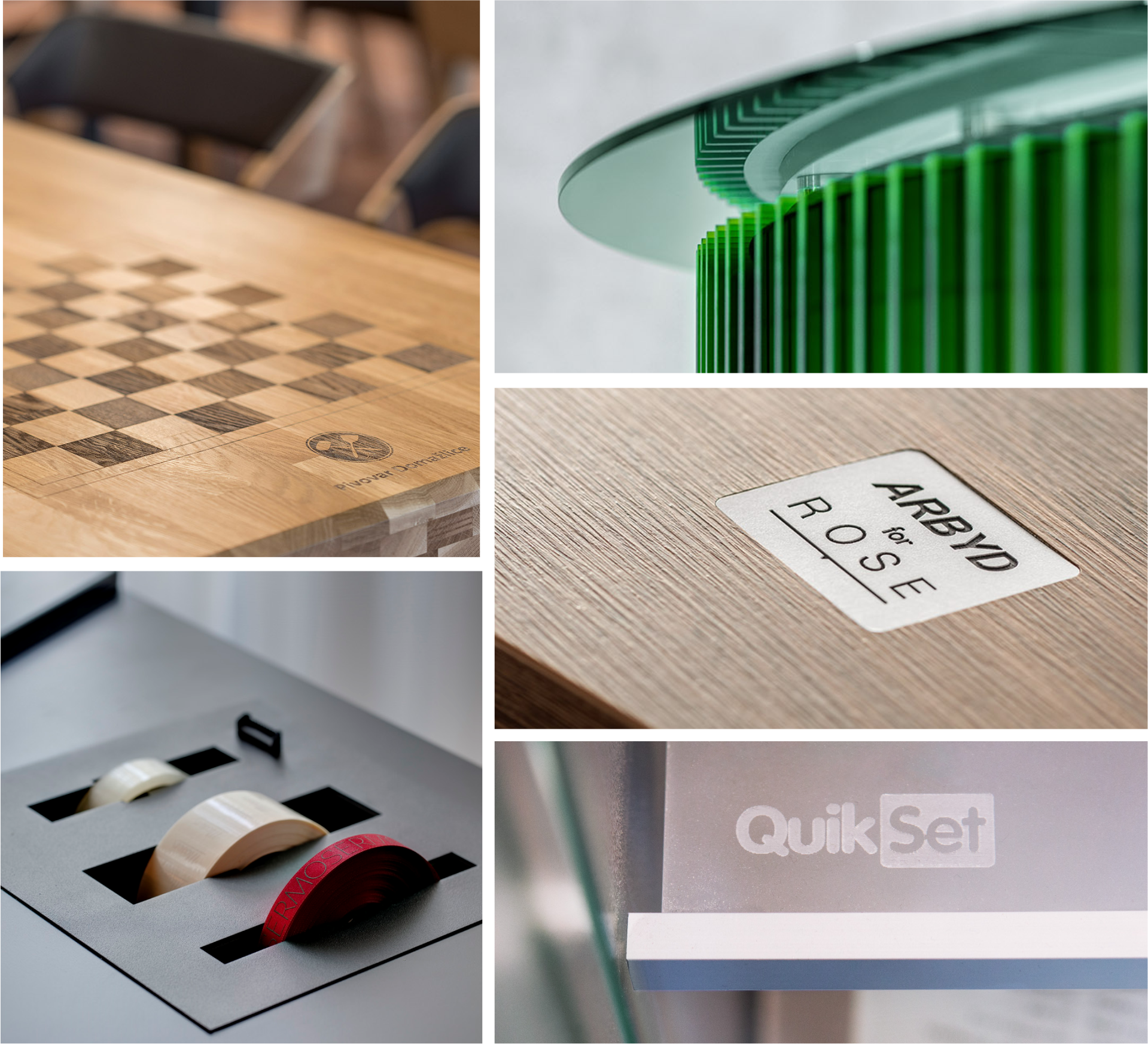 Focused on the detail

Where the work ends for others, it begins for us.
We try to create unique furniture that has a value for the client. Therefore, we focus on the details that create a different perception of the entire interior. For example, a table top with a company logo, a clever lighting solution, engraving and / or precise seams on the leather.
We are constantly inventing new innovations.