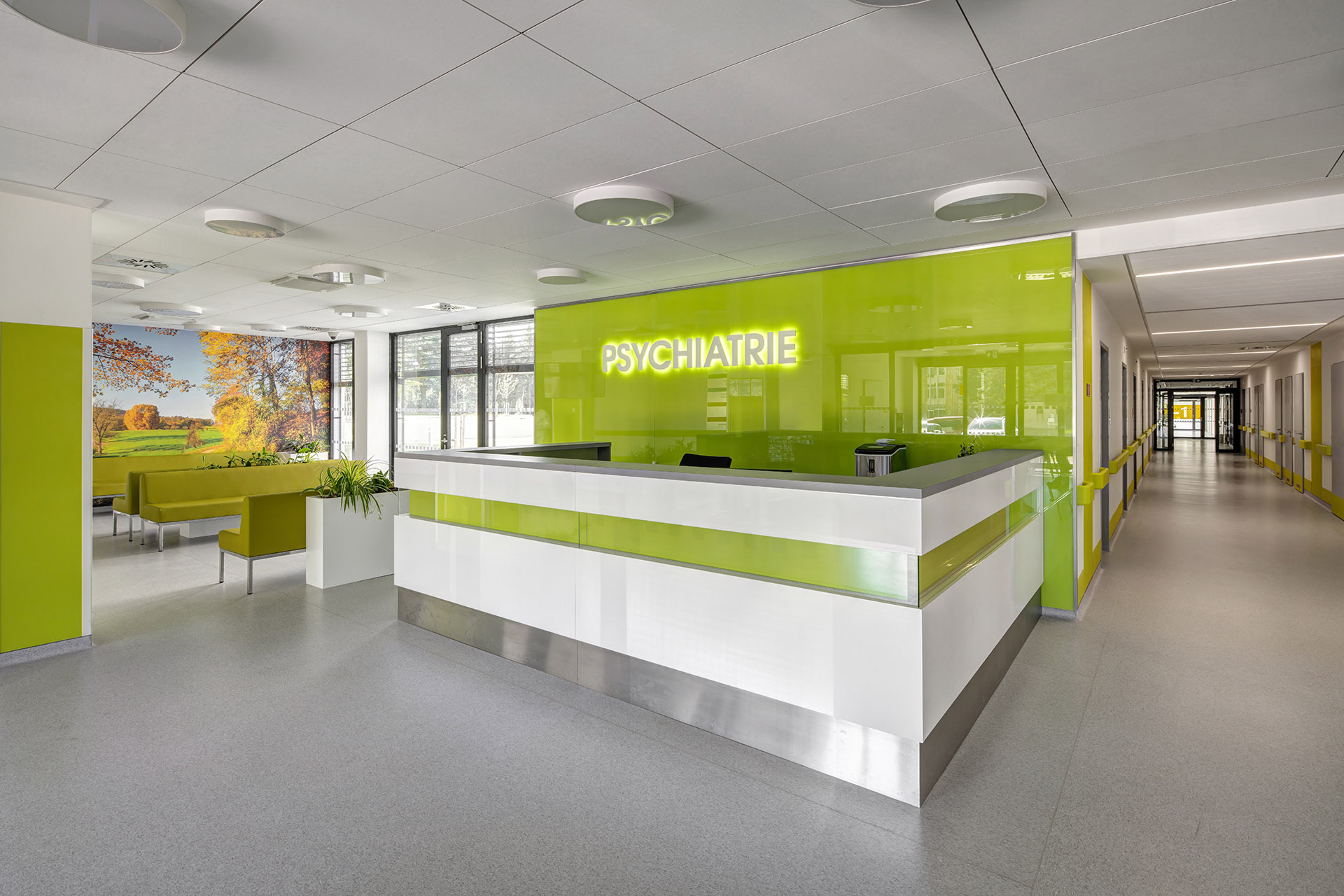 On February 22, 2022, after less than 4 years, a completely new psychiatric clinic pavilion was opened at the Faculty Hospital in Pilsen, where we we participated in furnishings .
The clinic has increased the number of beds from the original 76 to 90, there are more outpatient clinics, there is also space for day patients and the pavilion also has a partially green roof and a natural amphitheater outside.
We equipped the new pavilion with furniture, seating, benches, as well as flower pots and magnetic boards, and last but not least, also with safety wall coverings.
More photos can be found here.